As anyone who's ever lingered too long in a stationary aisle knows, it's easy to spend a fortune on paper, pens, and stationary products you'll never use. On the other hand, quality supplies can make a big difference in ease of use, the final result, and the experience of journaling or note taking.
In other posts I've outlined my bullet journaling and sketch note kit, and in this post I've boiled it down to essentials that any student's budget can handle.
Budget Sketch Notes / Bullet Journaling Kit: PENS
From left to right:
1. Copic Colorless Blender Marker
2. N0 Copic Sketch Marker
3. N2 Copic Sketch Marker
4-7. Zebra Mildliners Double-ended Mid-Tone "Highlighters"
8. Papermate SharpWriter Mechanical Pencils
9. Sharpie Pen
---
Budget Sketch Notes / Bullet Journaling Kit: OTHER SUPPLIES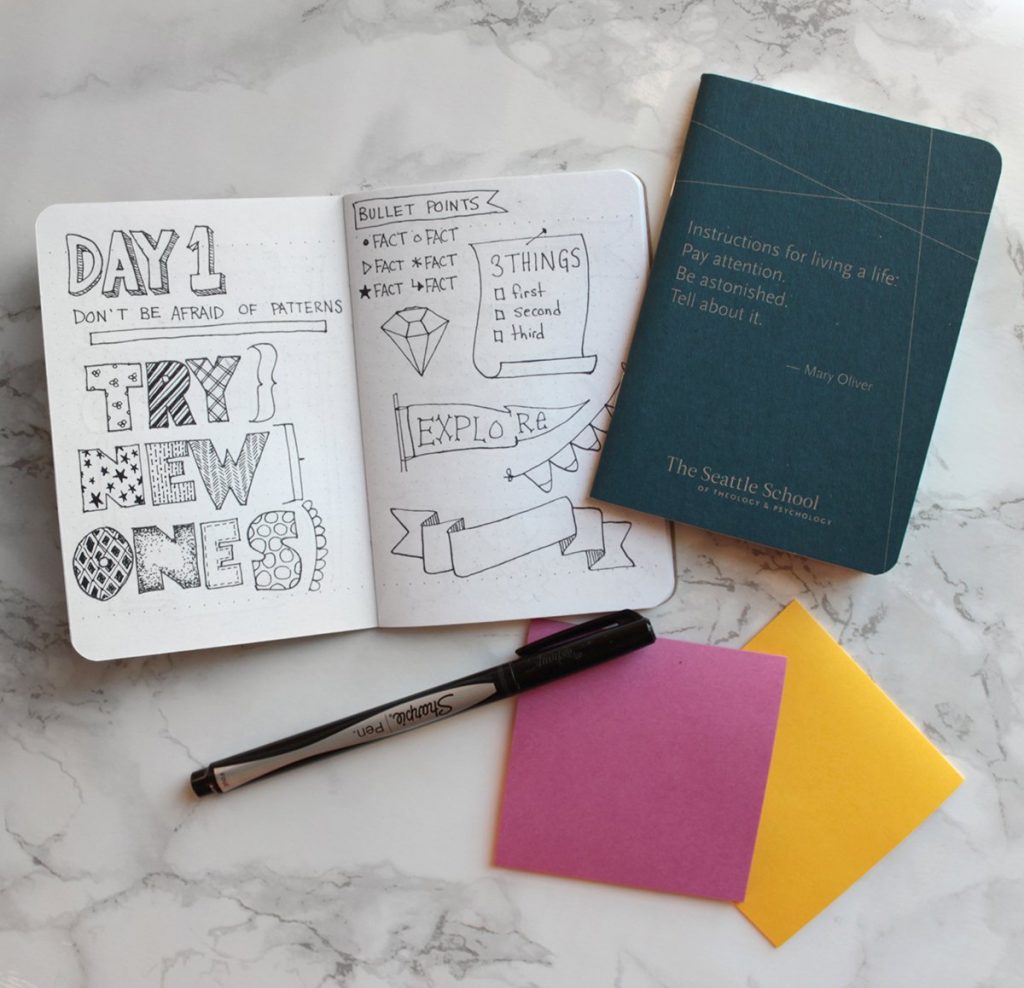 1. Your Idea Book
2. Post Its
Lindsayanne is a professional artist, writer, and serial-DIY-er with a knack for solving problems creatively at home, in the studio, out in the garden, and even online. Learn more about Lindsay, her training, and her background here.